Walk: Burton – Lugbury Long Barrow
Distance: approx. 6km
Duration: approx. 1.5 hrs
Elevation: 131m max, 92m min.
Accessibility: route includes rough surfaces including deep ruts, steep bridleway, unmade paths. In wet weather expect deep muddy sections.
Continuing our step back in time, we take you on a walk to view the neolithic Lugbury Long Barrow.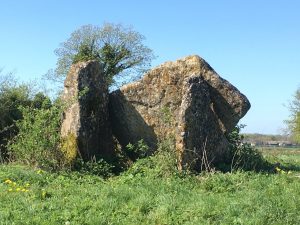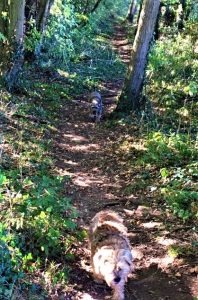 Go south on the Nettleton Road. Beyond Lower Leaze, still on Nettleton Road, you'll pass under the electricity cables. As you approach the top of the rise, take the wooded bridleway on the left. This gets extremely muddy in wet weather. In summer it can be overgrown and in September/October you may find some sloes.
At the end of this path, sidestep the gate, cross over the track and go through the gate into the field. In May-June, the crop which alternates between oil seed rape and wheat ripens to a cloth of gold.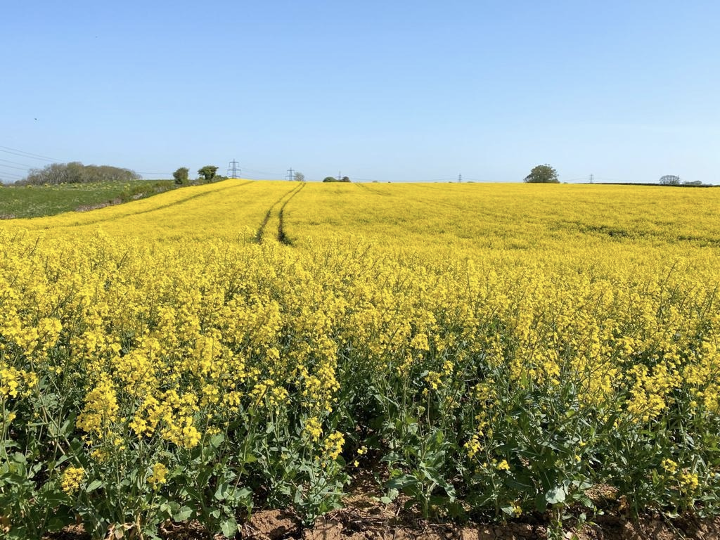 Turn left and follow the path along the side of the field. The path continues into the next field, at the end of which the path veers to the left, taking you to the gate in the corner.
Through the gate you come to a steepish bridleway which can be slippery in the colder months. At the bottom of the slope, you'll see a lake on the left, followed by Goulters Mill. The mill was a corn mill mentioned in the Doomsday Book.
Pass the open metal barn housing farm machinery and go through the five-bar gate. Horses may be in the paddock.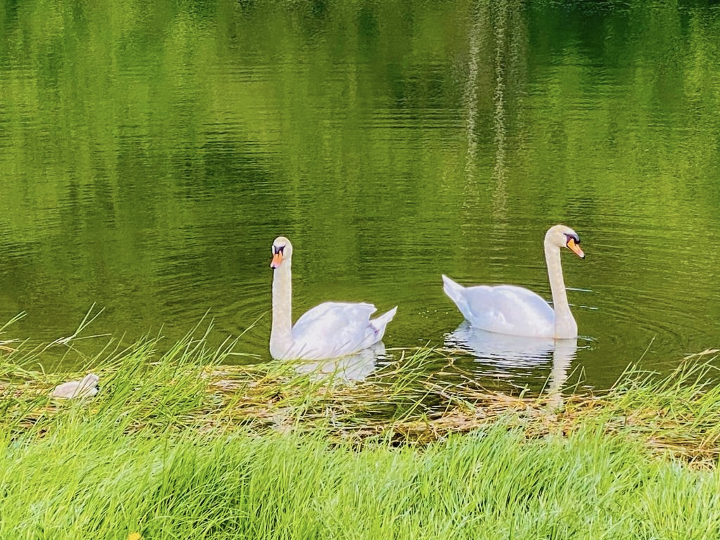 Follow the path curving to the right and up a hill. Go through the gate and continue along the path. When you pass the field boundary, you will see Lugbury Long Barrow ahead, a little to the left.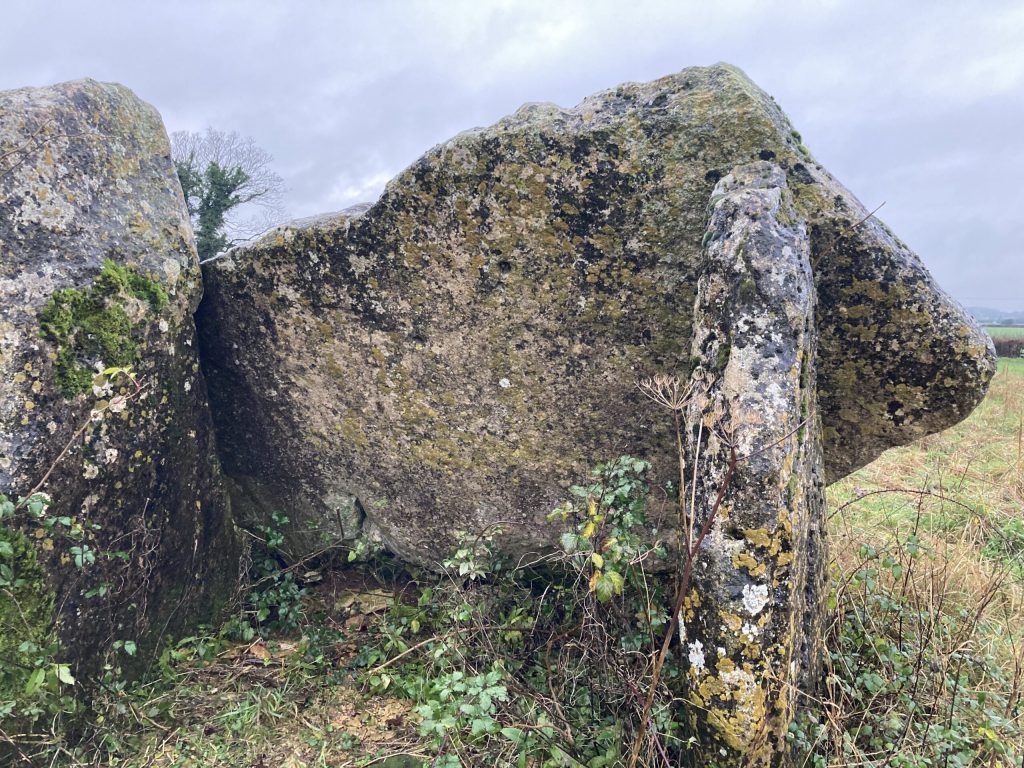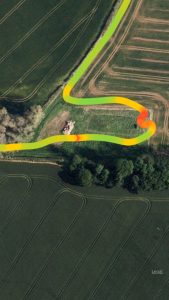 Skirt around the longbarrow (the red area of the route in the picture on the left) and take the path with the copse on your right.
Follow the rutted track to the five-bar gate. Here you can either turn right before the gate and return via a path across the fields which takes you back to the wooded bridlepath, or return on the road, turning right after the gate. Bear right at the junction, to take you onto Nettleton Road.
If you liked this…
Read our other blogs on the ancient history of our local area: