Klara & the Sun (2022) by Kazuo Ishiguro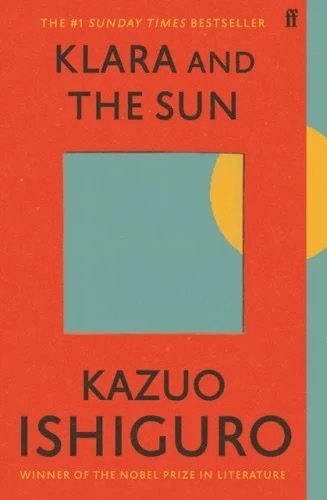 Description
'The Sun always has ways to reach us.'
From her place in the store, Klara, an Artificial Friend with outstanding observational qualities, watches carefully the behaviour of those who come in to browse, and of those who pass in the street outside. She remains hopeful a customer will soon choose her, but when the possibility emerges that her circumstances may change for ever, Klara is warned not to invest too much in the promises of humans.In Klara and The Sun, Kazuo Ishiguro looks at our rapidly changing world through the eyes of an unforgettable narrator to explore a fundamental question: what does it mean to love?
This book will be discussed at our meeting on 19 June 2023

Find out more about the Burton Book Club here. If you'd like to join the Book Club, please drop a line in the comments section below. The dates of the Book Club meetings are listed in the Event Calendar and the club read is posted on this website every month.
Find more reading suggestions in our Bookmark section, full of Top 10s and book reviews.