The Ghost by Robert Harris
Description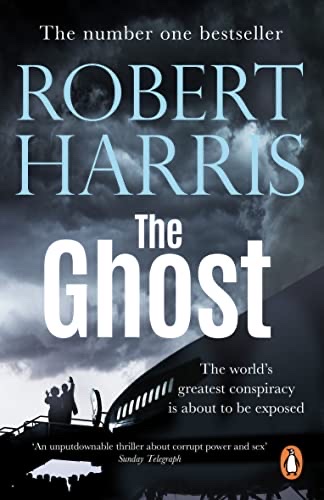 A body washes up on the deserted coastline of America's most exclusive holiday retreat. But it's no open-and-shut case of suicide. The death of Robert McAra is just the first piece of the jigsaw in an extraordinary plot that will shake the very foundations of international security.
For McAra was a man who knew too much. As ghostwriter to one of the most controversial men on the planet – Britain's former prime minister, holed up in a remote ocean-front house to finish his memoirs – he stumbled across secrets which cost him his life.
When a new ghostwriter is sent out to rescue the project it could be the opportunity of a lifetime. Or the start of a deadly assignment propelled by deception and intrigue – from which there will be no escape . . .
Buy it online from Bookshop.org  to support independent booksellers, from Audible, or borrow the book from Wiltshire Libraries.
This book will be discussed at our meeting on 17 April 2023

Find out more about the Burton Book Club here. If you'd like to join the Book Club, please drop a line in the comments section below. The dates of the Book Club meetings are listed in the Event Calendar and the club read is posted on this website every month.
If one book isn't enough, find more reading suggestions in our Bookmark section, full of Top 10s and book reviews.