Article by Aimee, General Manager at the OHH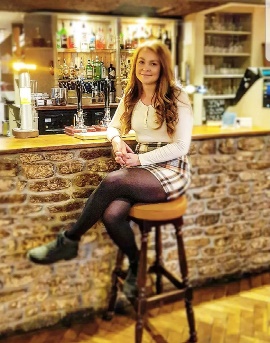 With it being the start of a new year, I wanted to thank the residents for welcoming me and embracing change at The Old House at Home, since joining the team in May 2022. I feel so lucky to be managing now your beautiful local pub and seeing it grow and go from strength-to-strength, which wouldn't be possible without your continued support. I really do feel the warmth of this lovely community and proud that I get to be involved. 
This brings me on to this coming year, which will see lots of new events: themed foodie evenings; quiz nights; live music; our 40-year anniversary, and more. I'm hoping there will be something for everyone to get involved with and to keep you entertained. It would be great to see as many of you as possible so we can continue to celebrate other big milestones in the future. This can be done in so many ways, joining us for a happy hour drink, sharing a picture of a recent meal on social media, or simply telling your friends about us. We really do appreciate it.
Events at the OHH in 2023, and the return of the Loyalty Scheme
We now have our loyalty scheme back – pop in to register a card and earn cashback. We also now offer blue light discount – 10% off your food bill when showing a valid card.
We will be showing the 6 Nation Rugby matches throughout Feb/March – join us to watch with a pint and our specially designed 6 Nation snack menu.
14th February: we will be running a special Valentine's menu – full of delicious sharing platters. Please book in advance to avoid missing out on this. 
We are hosting, on behalf of St Mary's Church, a Pancake Supper and Quiz night on 21st February, for tickets and further information contact marje.caie@burtonwilts.org.uk 
We will be running a monthly pub quiz – the first of these starts on Sunday, March 26th at 6:30pm. £2 per person. No more than 6 in a team. 1st prize 50% of prize pot. Other 50% will be donated to The Burnt Chef Project. A hospitality charity we will be supporting throughout the year. If you dine with us as well as the quiz, you'll receive 10% off your food bill.

See you soon!
Aimee, General Manager