Anxious People (2021) by Fredrik Backman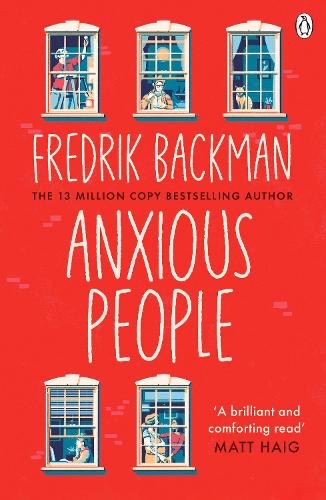 Description
It's New Year's Eve and House Tricks estate agents are hosting an open viewing in an up-market apartment when an incompetent bank robber rushes in and politely takes everyone hostage.
For Anna-Lena and Roger, busy buying-up apartments to fill the hole in their marriage, it's something else to talk about.
For Julia and Ro, panicky parents-to-be, it's yet another worry.
Lonely bank manager Zara only came here for the view.
While 87-year-old grandmother Estelle seems rather pleased by the company . . .
As the police gather outside, the anxious strangers huddled within try to make the best of a very sticky situation – but could it be that they have a whole lot more in common than meets the eye?
This book will be discussed at our meeting on 20 February 2023

Find out more about the Burton Book Club here.
If you'd like to join the Book Club, please drop a line in the comments section below. The dates of the Book Club meetings are listed in the Event Calendar. The selected books are posted on this website every month.