The BCA-organised Dog Show took place on Saturday 17 September at Burton Farm, by kind permission of Freddie Clark and Yas Bright. All proceeds went to Dogs Trust.
The fun dog show included a competition, have-a-go agility, face painting, raffle and stalls. Thanks to support from the charity's fundraising team, the show also gave away free Dogs Trust T-shirts to the first six under-16s to sign up for the Best Young Handler class.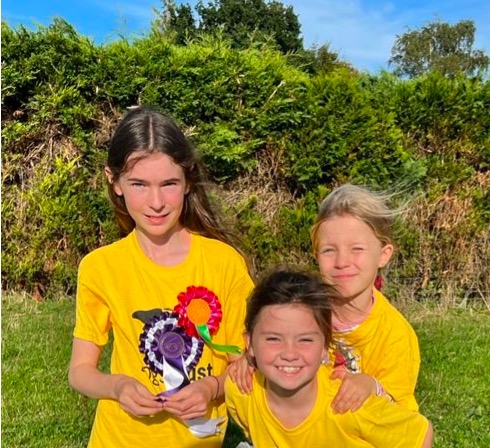 The weather favoured visitors with warm, mid-September sunshine. Just right for an event bringing the community together.
Competition Winners
Cool Pup (12 months and under): Rocky (handled by Arwen)
Golden Oldie (8 yrs and over): Bilbo (handled by Eloise)
Waggiest Tail: Daisy (handled by Idy and Clare)
Best Young Handler: Thalia with her Jack Russell, Bea
Loveliest Lady: Olive (handled by Liv)
Most Handsome Dog: Bruce (handled by Jenny)
Dog Most Resembling its Owner: Mavis (handled by Sue)
Fanciest Dressed Dog: Alby (handled by Caron)
The Dogs Trust Best Rescue Dog: Dolly (handled by Debbie)
And the winner is…
BEST IN SHOW: Dolly (handled by Debbie)
1st Reserve: Bruce (handled by Jenny)
2nd Reserve: Mavis (handled by Sue)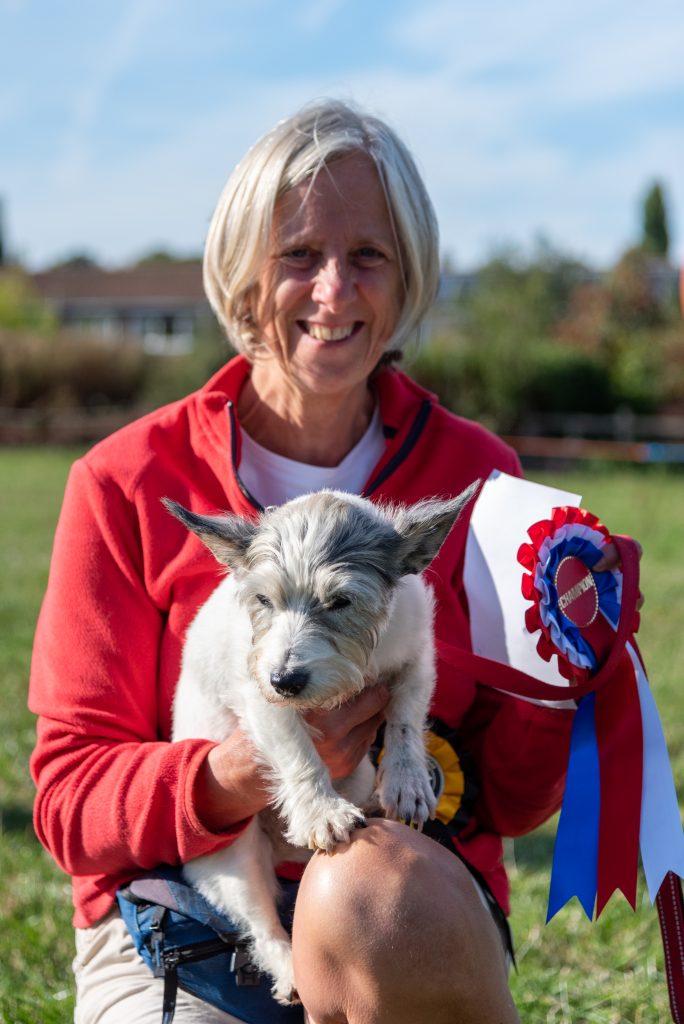 Zero to Hero
Dolly, the winner of the Dogs Trust Best Rescue class, went on to win Best in Show. The loveable Terrier mix started life as a stray before finding her forever home with owner Debbie. Congratulations, Dolly.
Bringing people together
Speaking after the event, compere Charlotte Harding said the show had attracted an excellent range of dogs, with 'everything from elderly rescues to bounding pedigree pups, plus all ages of handlers keen to parade their wonderful companion.' She added, 'dogs are excellent ice breakers and something many of us have in common. It was a great way to get members of our local community and beyond to engage in a Burton village event and raise some much-needed funds for Dogs Trust's great work!'
We hope to post more photos of the event on this page soon.
Slideshow
Photos of competitors, visitors and volunteers:
Acknowledgements
The Show could not have happened without the many listed below who gave generously of their time, expertise and raffle and cake stall contributions:
Jacky Barratt
Chris Bennett
Yasmin Bright, The Old Stables, Castle Combe
Marje Caie
Freddie Clark, Burton Farm
Mike Clark
Sue Clark
Emma Coleman
Lesley Dawson
Doggy Doos, Rural Dog Daycare, Bath
Max and Martha Dow
Charlotte Harding, compere
Lee Jane Hawkes, photographer
Kington Café, Kington St Michael
Sally Lawton, judge, 'Woof' at Halfpenny Field
Savanna Rose Morley
The Old House at Home, Burton
Olive & Rosie plant-based pet products
Donna Packer, judge, dog groomer
Graham Read
Magda Reglewska
Rita's Dog Parlour, Chipping Sodbury
Sadhana BAY
Cj Sinclair, judge, pet-sitter
Nikki Streeting, agility supervisor, dog-walker and dog-sitter
Olivia Streeting, agility assistant
Paul Thorman
Sara Thorman
Cynthia Walsh
Lavinia Wilson, judge, dog groomer