Book news, reviews and reading highlights.
All books mentioned in this blog have been read and carefully curated by Bookmark.
News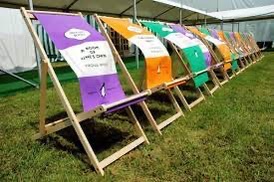 After two years of pandemic cancellations and online only, Literary festivals are back in full swing this year. Many of the biggest and best are within reasonable distance from Burton. Don't overlook the more intimate festivals right on our doorstep, these often headline local and debut authors.
Get Booking: five of the best local-ish festivals
Bath Festival 13 – 21 May – music and literature across the city.
Hay Festival 26 May – 5 June. Tickets go on sale from 17 May. Some events will be live streamed. As one of the world's leading art and literature festivals, Hay-on-Wye is less than two hours away by car.
Hawkesbury Upton Literature Festival this year is running a series of topic-specific talks. The next one, Holiday Reads, takes place on 25 June.
Marlborough Literature Festival 29 September – 2 October 2022. Headline authors include Patrick Gale, Max Hastings and children's author, Jacqueline Wilson.
Cheltenham Literature Festival 7 – 16 October. One of the oldest and best-loved literature festivals in the world.
Reviews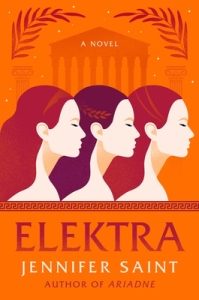 Click on link for full review
Elektra ⭐⭐⭐ Jennifer Saint (Release Date: 28 April 2022). A bloodline forever cursed to murder their own. Can three women escape their doom? Retelling of classical mythology. Literary fiction.
Endless Forms ⭐⭐⭐⭐ Seirian Sumner (Release Date: 26 May 2022). Wasps are great! You'd better believe it. Natural Science. Non-fiction.
A Botanist's Guide to Parties and Poisons ⭐⭐ Kate Khavari (Release Date: 7 June 2022). Research assistant Saffron Everleigh is in a race against time to clear her mentor of allegations of poisoning by plant toxins. Historical cosy crime.
Reading Highlights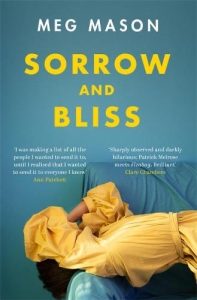 Sorrow & Bliss (2020) Meg Mason. ⭐⭐⭐ Shortlisted for Women's Prize for Fiction 2022. Mental illness hits an upper-middle class woman obsessed with marriage and the decision to have kids. Literary Fiction.
Cotillion (1953) Georgette Hayer. ⭐⭐⭐⭐⭐ Kitty must marry one of her guardian's nephews to inherit his fortune. Wodehousian in its humour. Regency Romance.
The Book of Form and Emptiness (2021) Ruth Ozeki. ⭐⭐⭐⭐ Shortlisted for Women's Prize for Fiction 2022. After the death of his father, teenager Benny Oh begins to hear voices. Literary Fiction.
Book Club Reading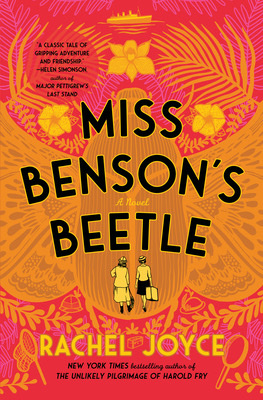 The Burton Book Club is currently reading Miss Benson's Beetle (2021) by Rachel Joyce.
This book will be discussed at the Book Club meeting on Monday 20 June 2022 at 5pm.
When Buying
Support local independent bookshops. If you can't get out to them, many operate online, or you can order through https://uk.bookshop.org.
Until next time, happy reading.