Something is happening in rural Wiltshire, and it is long overdue. On an evening full of eastern promise, those in the know made pilgrimage to the third supper club at Burton Farm Shop and Kitchen.
Launched in November 2021, the supper club is striking out to expand our appreciation of food from around the globe.
Head chef and resident genie, Niki, took inspiration from Ottolenghi to conjure up what might have been a thousand and one dishes (I lost count) for a feast of enchantment.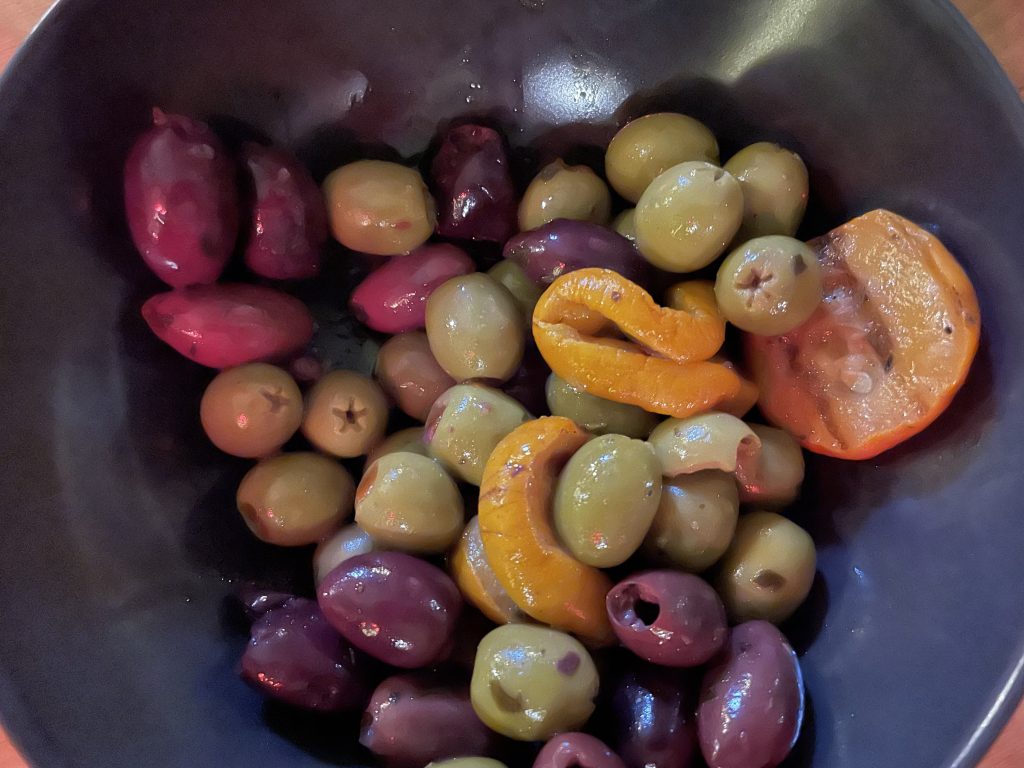 The meze got underway with velvety, garnet-hued beetroot houmous, gleaming olives, tasty flat bread and spiced roasted nuts.
Then, a choice of chicken with saffron, hazelnuts and honey, a melt in the mouth treasure, or cauliflower steaks with za'atar, chargrilled, hunky and rich on flavour.
And still the plates kept coming. The opulent roasted butternut squash and courgettes with whipped feta and pistachios was a fine-tuned textural contrast: the bite of cooked-to-perfection vegetables balanced by the creamy tang of cheese. A jewelled couscous with lentils and pomegranate held its own with fresh flavour and glistening colours. Not to be outdone, the sumptuous cumin roasted aubergine with pumpkin seeds, pine nuts, pomegranate and yoghurt was bolder than a concubine with designs on the throne.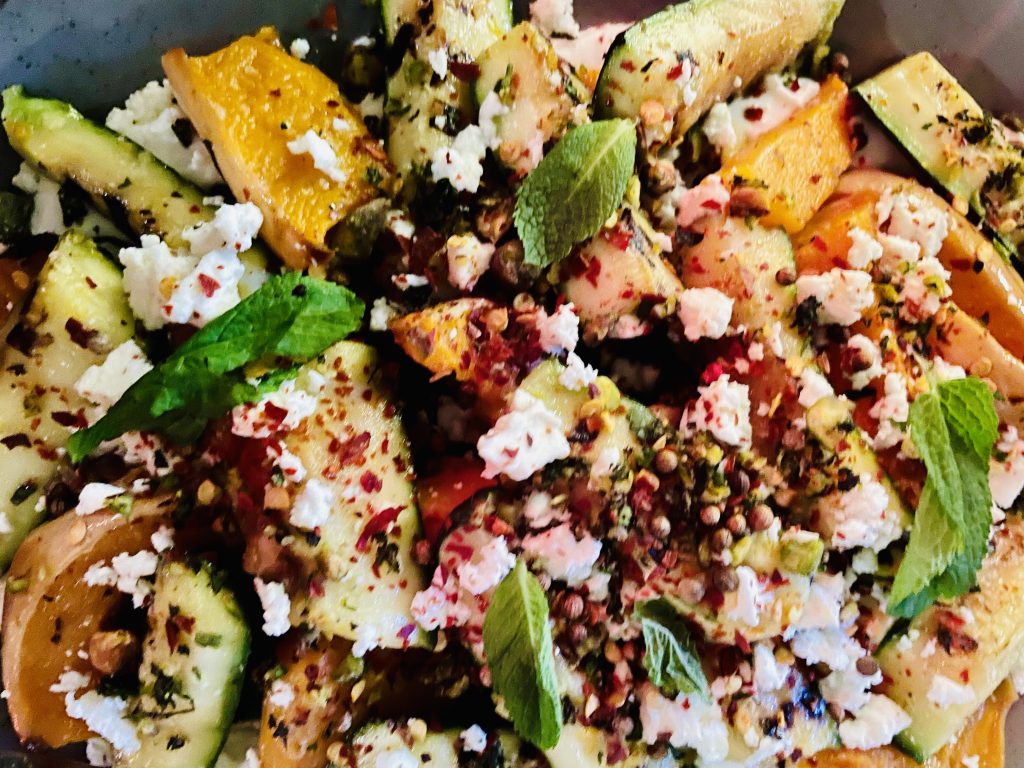 Desert, a choice of labneh cheesecake with roasted apricots, honey and cardamom, or muhallabiah (the silkiest of set milk puddings) with cherries and hibiscus syrup, was a religious experience.
Service, as ever, was efficient, friendly and quite special.
In the words of a seventies advert starring Lorraine Chase, the meze was truly wafted here from paradise. From first to last mouthful, this was the sensual, vibrant cuisine associated with a region bounded by the Arabian desert, Mesopotamia, the Taurus Mountains and the Mediterranean Sea. The cuisine goes by more than one name. Some call it Middle Eastern, others, Levantine, but what it is not is Greek. Why, then, did Burton's Farm Shop and Kitchen market it as such?
Clearly, chef Niki knows her fattoush from her souvlaki. So, we can only assume this was a management miscalculation. If it is suspected locals' unfamiliarity with the cuisine is moderating advance bookings, put effort into marketing upfront to enlighten them. On a more basic level, ensure the booking process works. I failed on my first attempt to make a reservation, as the forms (only available in hard copy) had run out.
When you try to do anything new in an area steeped in tradition, it is going to be challenging. The Burton Farm Shop and Kitchen has already made a huge difference to the community. I urge Ange, Dan and the superlative Team BFS&K to keep doing what they are doing, because they do it so well.
Despite the identity crisis, the supper club at Burton Farm Shop and Kitchen has become a firm favourite in this quarter.
All photos by Amanda Read except where indicated.
Read reviews on other supper club events here.