This content has been archived. It may no longer be relevant
Italian Evening At Burton Farm Shop and Kitchen on July 22nd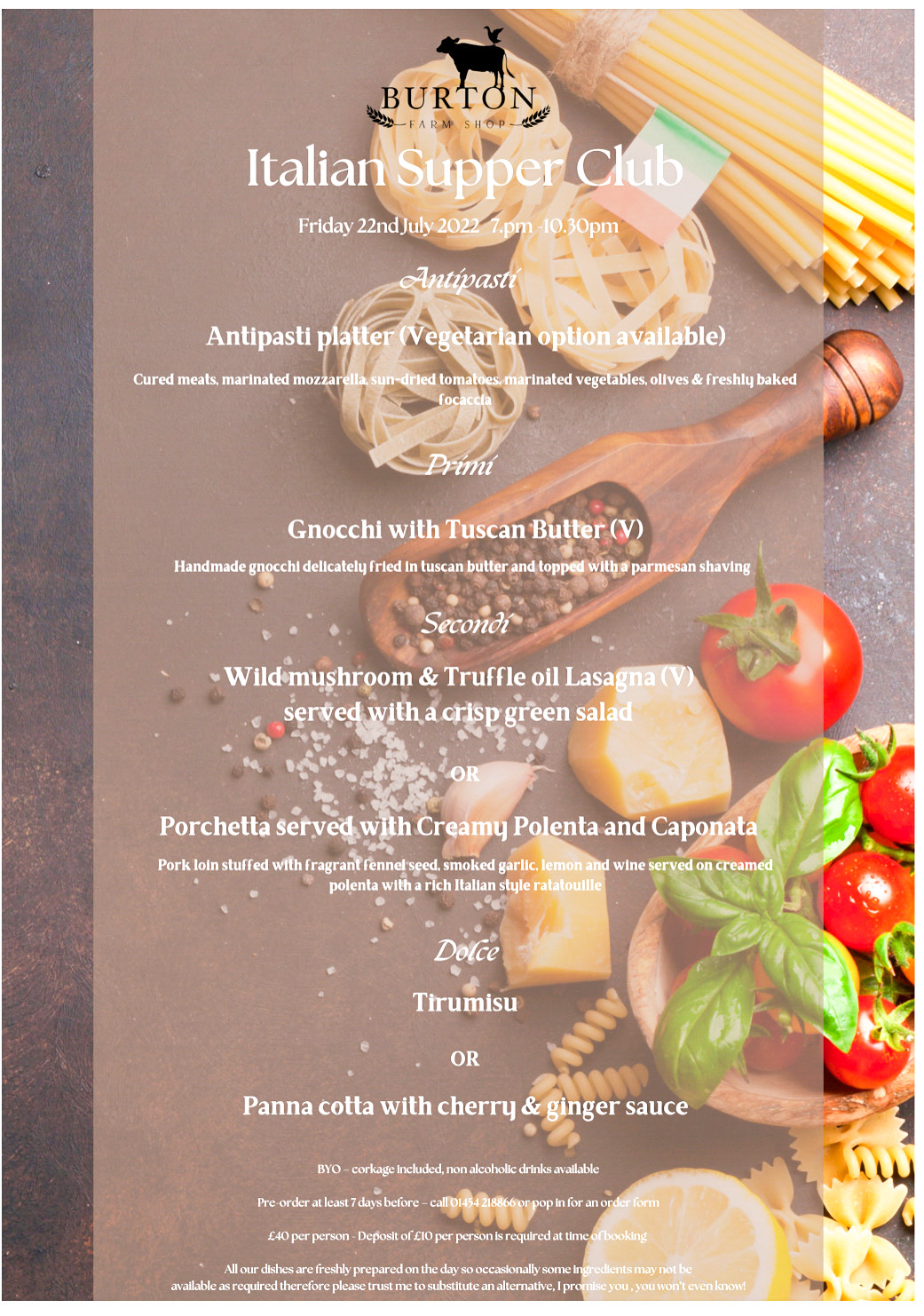 On these beautiful summer evenings, experience the taste of Italy at our local Supper Club. The menu is authentically Italian and promises to delight the senses. Have a romantic evening for two, or come with friends and enjoy a relaxing, beautifully cooked meal with no washing up!
As usual, it's BYO making this a very affordable evening out with great service and atmosphere.
Book your table by calling 01454 218866. Places go fast so don't delay.
Price per person is £40.00
A £10.00 deposit per person will secure your seat. The evening starts at 7pm and finishes when all the food is eaten!